The Benefits of Bread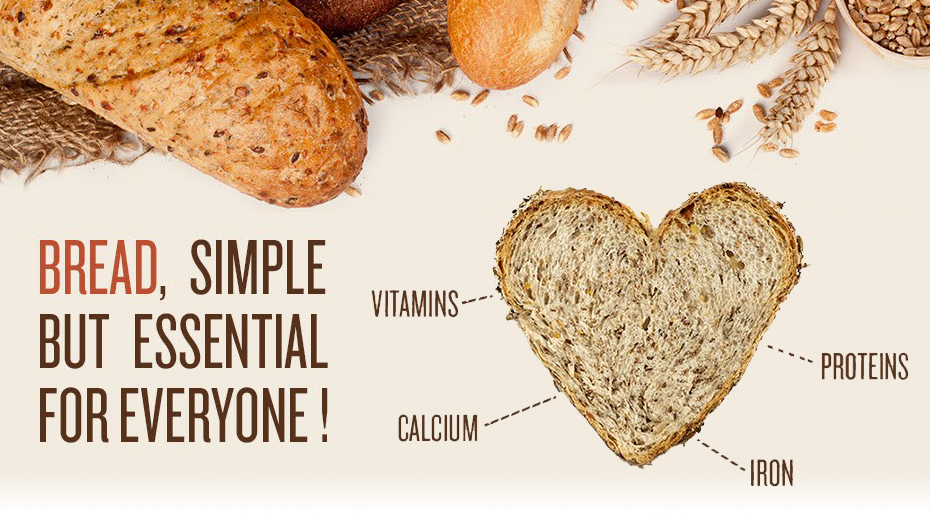 Why eat bread?
Grain foods, such as bread, can play an important role in your diet because they provide  nutrients, such as fiber, minerals and vitamins. 
For a great start to the day, make bread a part of your daily breakfast!
To start the day off right, there's nothing better than some fresh, warm bread and enough time to savour every mouthful. Full of vitamins, fibre, carbohydrates, protein and minerals, bread is an ideal choice for the family.
All kinds of bread, just as you like it.
Throughout the world, bread appears in an almost infinite number of forms. From Indian naans to the French baguette, not forgetting the traditional white loaf, you can now enjoy a different type of bread with every meal, breakfast included. Whether you prefer a crunchy slice of toast straight from the toaster, or a piece of soft baguette smothered in butter and jam, bread is your best ally to start the day with a smile on your face.
You can also choose from a variety of flavours. If you like sliced bread, you can now get it in multi-grain, whole wheat, corn-based, white, etc!
Why not make your own bread?
Treat yourself to a bread maker, so that you can try out lots of different bread recipes, and prepare for breakfast by baking a fresh loaf the night before. You can choose the ingredients, weight and how you'd like the crust cooked, entirely to suit you! If you are interested in experimenting try making your own in our T-fal breadmaker. There's nothing like the taste of a fresh baguette or warm loaf right after it's baked!