Ironing tips: How to avoid creases!
Whether you're ironing shirts, suit trousers or embroidery, for perfect results you need to adapt your technique to each specific garment. To guide you through all eventualities, here are a few extra tips for your next ironing sessions.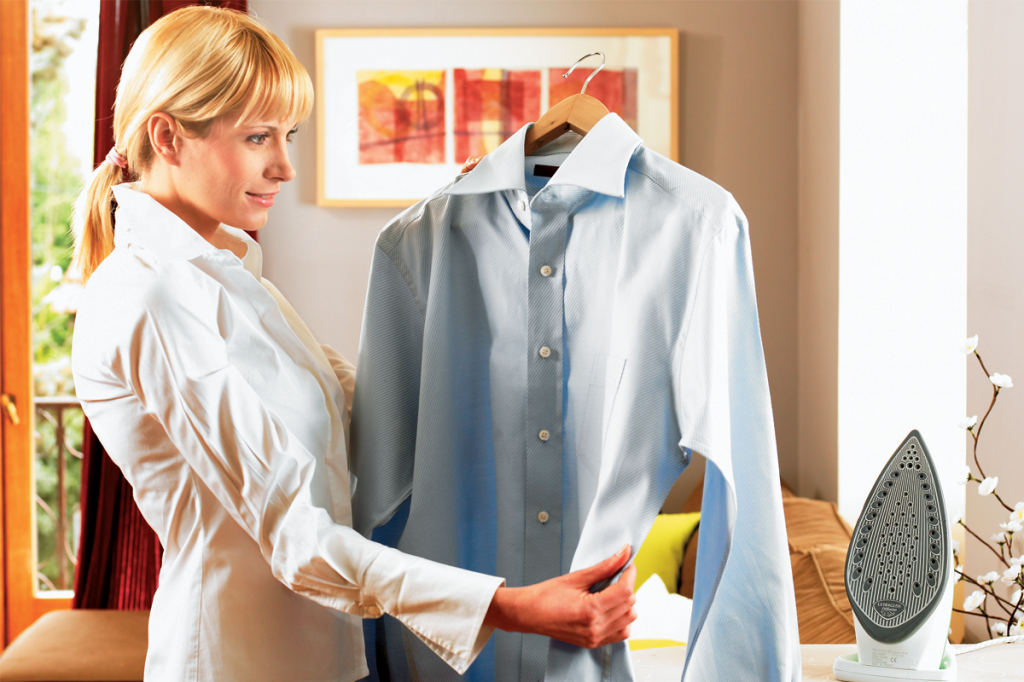 Good to know tips and tricks:
– Tea towels, sheets and towels should be ironed the right side out and lengthways. Fold and put away as soon as you've finished ironing.
– Don't bother ironing tablecloths on an ironing board. By ironing them directly on the table, you'll avoid unsightly creases.
– Always iron T-shirts inside out to avoid any printed motif sticking to the base of your iron! Start with the sleeves, then do the front and back – any creases should come out with the help of a little steam.
– For black clothing, it's a good idea to pass a damp cloth over the garment before ironing, to avoid ugly shine marks.
Top ironing tip: use a well-padded board to avoid marks on your clothing. Adjust the height so that you can place your hands flat on the board without having to bend forward, and try to relax after each ironing session.
Looking for the perfect iron to get the job done? Click here to browse through our collection of T-fal Irons that will be sure to steam away all of your wrinkles!