Healthy, T-fal Innovation, T-fal top tips

Pressure Cookers: 10-Minute Meals!
October is always a busy month as we start preparing for holidays such as Thanksgiving and Halloween, and everyday tasks like getting dinner ready become more difficult. If only you had a couple extra arms… And yet, all you really need is the right tools and suddenly it's all so much easier! Take the Clipso for example – the pressure cooker that you can open and close with a single hand and let's you make delicious meals in just as little as 10 minutes!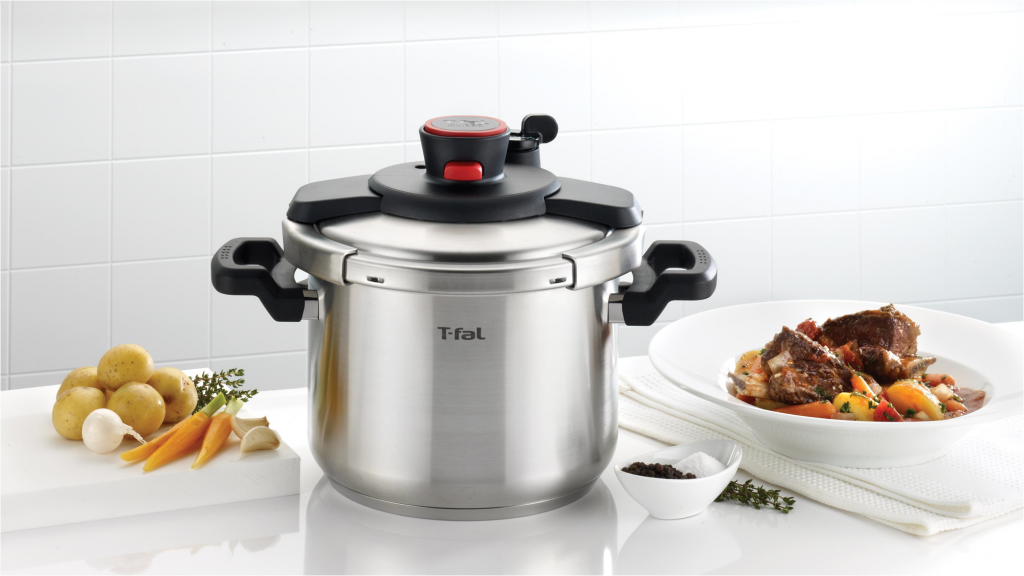 Thanks to the Clipso Control system, cooking has never been simpler. It's one of a kind opening and closing system allows you to easily and safely operate your pressure cooker without the stress. Super practical and user-friendly, it's set to become your best friend in the kitchen and turn you into a fan of steam cooking! You can also feel comfortable knowing that it is extremely safe to operate thanks to the 5-point security system that features a safe pressure control release system.
T-fal also has a variety of different pressure cookers for every family's needs. They come in a range of sizes, for small families to very large groups. Whatever you're cooking, whether it be vegetables, meat or fish, they retain all the goodness of your ingredients. From vitamin-packed veggies to entire dishes bursting with taste and nutrients, nothing could be simpler – just click to open and click to close. Leaving you with enough energy and time to spend with your family!
Click here to see our full range of pressure cookers!