Healthy, T-fal Innovation, T-fal top tips

Why Use a Pressure Cooker?
Ah, mom's old pressure cooker… you can remember the racket it made and the delicious dishes that emerged as though it were yesterday! Pressure cookers have come a long way since then, and T-fal's latest versions much easier to use and are loved all over the country to cook healthy and delicious meals in record setting times.  They are user-friendly, space-saving, and most importantly, safe to use!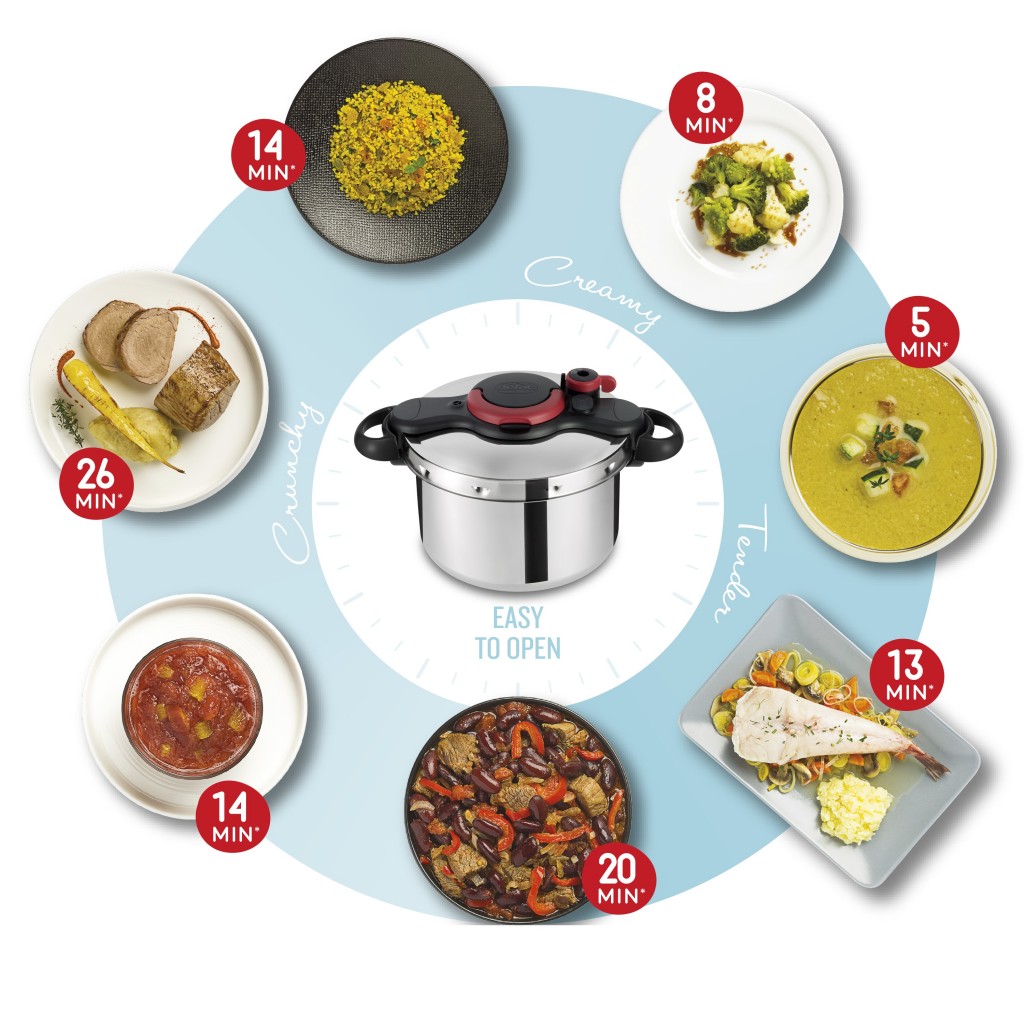 Delicious, healthy meals in record time!
Whether you're cooking sweet or savoury, a modern pressure cooker is all you need. You will be surprised at how quickly you can whip up delicious hearty meals in a pressure cooker. With only one hand, it is effortless to open and close the cooker. Cooking is not only easy, it is fast. Within 10 minutes, cook ingredients like vegetables, meat and fish for delicious healthy meals. Cooking made so simple, just place your ingredients in it, clip in the lid, reduce the steam if needed and you are ready to enjoy a delicious and healthy meal!
And if you still think pressure cookers are just for steaming vegetables, your new acquisition will come as something of a surprise! You can use it to simmer your meat and fish-based stews and casseroles, to make those vitamin-packed steamed dishes and – for the sweet-toothed among you – to produce fruit desserts, creamy custards, and even chocolate cake! From a thick and wholesome minestrone soup to a wickedly indulgent sticky toffee pudding, your new pressure cooker can cook it all in a jiffy. But be warned – you soon won't be able to live without it!