From dry ironing to steam ironing, with zero stress!
Moving in together brings quite a few changes — romantic dinners, cosy breakfasts in bed, evenings cuddled up on the sofa watching television… and a lot more ironing ! So you've given the old dry iron to your little sister and bought yourselves a steam iron. Efficient, easy to use and perfect for those tricky garments, you'll soon discover that it's also a major time saver!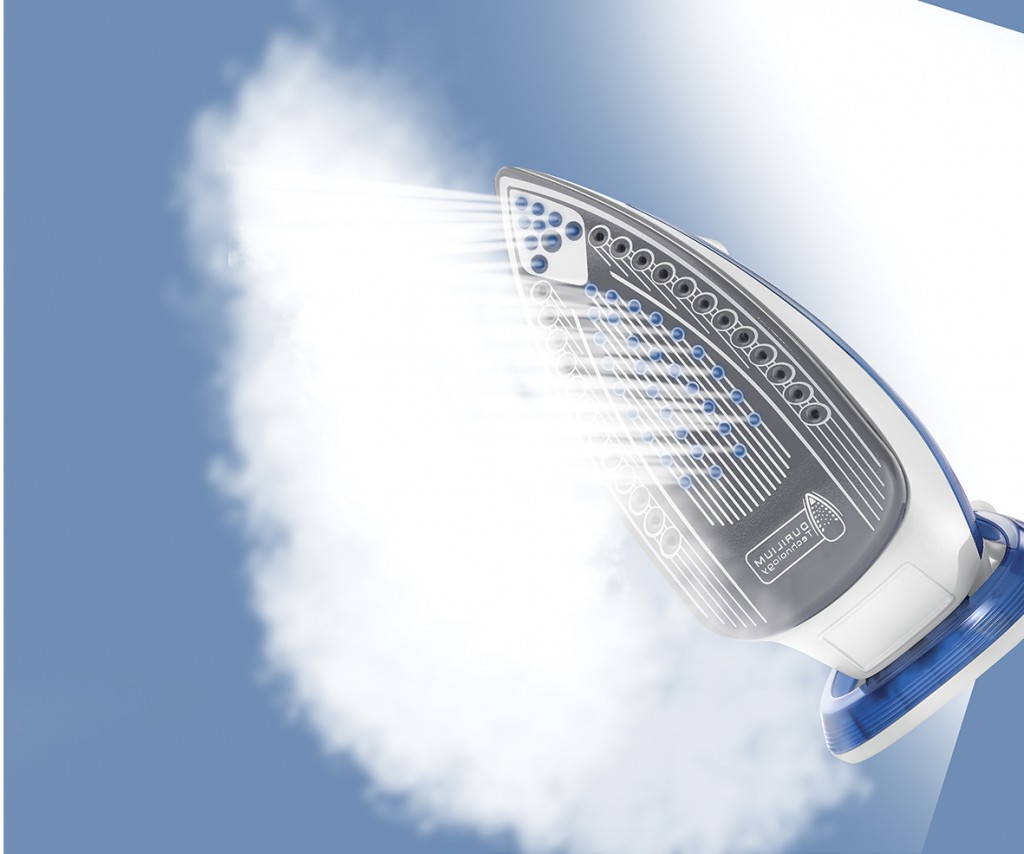 Speed things up with your steam iron
Your housewarming party was the ideal opportunity to ask for a useful gift — your new steam iron that you knew needed to be both lightweight and easy to use. Thanks to your brand new iron, you shouldn't need to spend all day ironing shirts, trousers and household linen. With the help of a little steam and a few clever ironing tips, you can say goodbye forever to unsightly creases and tennis elbow, and even discover that ironing can be a pleasure!
The most important factor in choosing a steam iron is how much ironing you need to do during the week. If you can't stand misshapen skirts and overstretched T-shirts, then choose an iron that's extremely user-friendly (some even have vertical steam for perfect crease-free clothes). And finally, don't forget that limescale is your steam iron's public enemy no. 1. For perfect results every time, use filtered water and clean your iron regularly. Because, let's admit it, you couldn't live without it even for a week!