Ironing Tip #1: Adjust temperature setting on your iron
An important tip to remember before you begin ironing is to ensure that you have the correct temperature setting depending on the type of fabric you are ironing. This can make the difference between perfectly pressed clothes and a giant burn whole in your favourite shirt! Having the right setting will make ironing faster, easier and give you perfect results that will make your clothes look brand new again.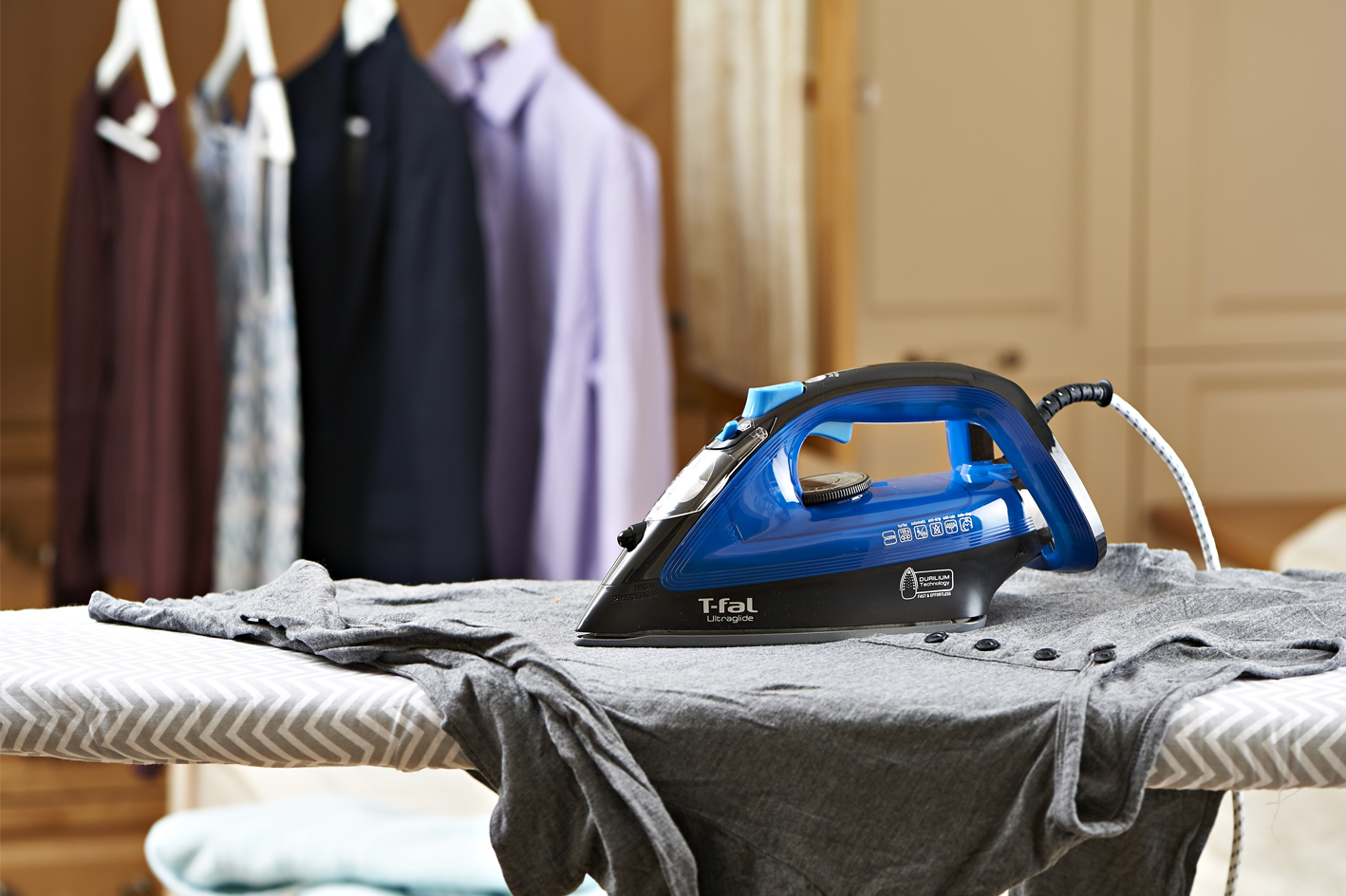 Image: T-fal Ultraglide Pro
T-fal irons have different settings to help you change the temperature to match if you are ironing anything from cotton to wool to silk. The last thing you want is to use a temperature that will burn or damage the garment you are treating.
Check out our full range of T-fal irons and steamers to find the one right for you!