Healthy, News, T-fal Innovation, T-fal top tips

Would you like a little magic on Mother's Day?
If you're a mother, you might be thinking that the best gift in the world on your big day in May would be a touch of magic to make family-life easier.
At first, of course, any mom would delight in a shower of love and admiration, but after she's unwrapped that star-studded tiara, and a sexy Superwoman cape, and a magical little bottle with genie inside – no one would be surprised to hear that a mom's first wish would be for everyone in the family to be happy. And that is a valuable bit of information for anyone in search of just the right gift. Make it one that puts a smile on everyone's face.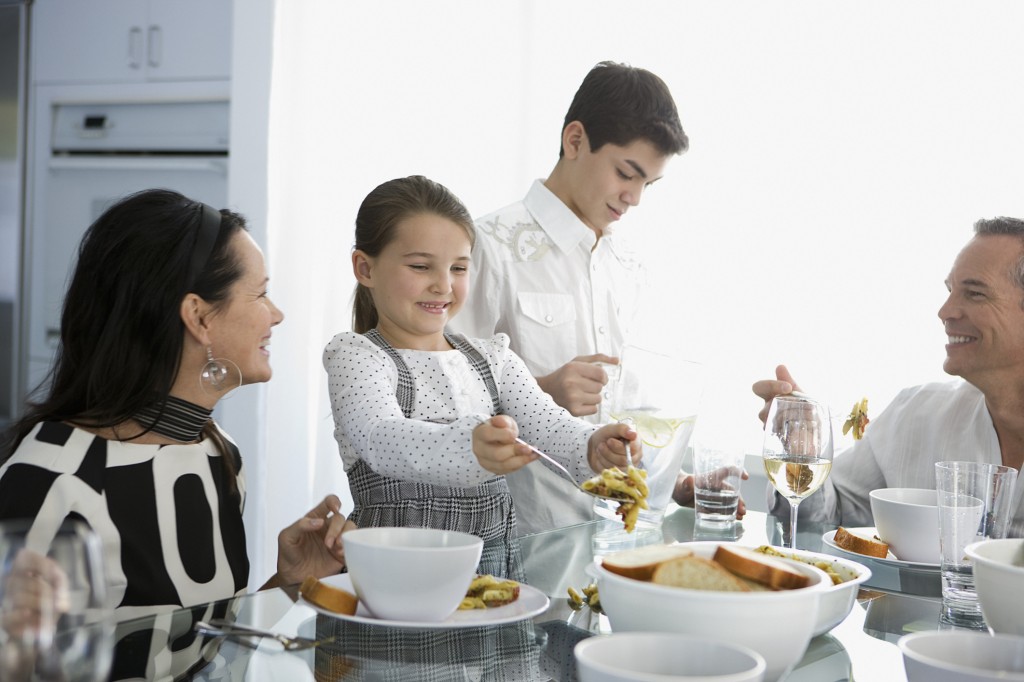 Receiving reliable help with meal preparation, for example, covers both bases. Kitchen help makes a mom's life easier while her hungry family of picky eaters get to eat more of what they want. Proper nutrition however is a concern for mom.
Did you know that 20.2 percent of adults in Canada are classified as obese according to recent reports, with another 38.5 percent in the overweight category? Childhood obesity is equally alarming with more than 1.6 million Canadian kids classified as overweight and 11.7 percent classified as obese, according to Statistics Canada.
So now, any mother who has to feed fussy kids or restless teens as well as a hungry husband has a serious, all-day, every day job, with the entire family's nutrition on her shoulders. It is one thing to make the right food choices for ourselves, but children especially, require constant coaxing to make sure they give their bodies the nutrients they need? One answer is to serve the foods they will surely eat – like their french fries, fritters, chicken strips, and crispy fish fingers – but to serve them substantially reduced in fat and calories and with all of the goodness intact.
"So if those plates of health food aren't working for you, there is a clever way to please everyone's taste buds," says Noel Gallegos, the senior product manager at T-fal. "We think, in fact, this is a bit of magic. If you've already heard of our revolutionary, Actifry low-oil fryer & multicooker – which cooks and fries all kinds of favourite fast foods with far less fat and calories – well now it's even more powerful. Our engineers have made the new Actifry Express cook even faster."
It's so easy, says Gallegos, even trusty teens and husbands can operate it. All you do is put in the ingredients, program the time, and turn it on. There's no need to preheat, stir, or shake the basket manually. Best of all, he points out, Actifry will allow you to fry one full kilogram or 2.2 pounds of crispy delicious french fries with just 1 tablespoon of oil? That's 99.5 percent less oil as compared to a traditional deep fryer!
 
 How does the Actifry low-oil cooking process work?

"It's done with hot air technology," explains Gallegos. "This advanced engineering ensures that hot air circulates evenly in the enclosed cooking area. So with 40 percent more hot air circulating constantly, the NEW Actifry Express completes the job 25% faster – and nutritionists say that a quick cooking process preserves more nutrients. French fries are one speciality but you can also cook or fry a whole variety of favourites including chicken fingers, fish sticks, stirfrys, risotto, stews, seafood, and a whole selection of desserts. Our Actifry Express has been given the stamp of approval by the Canadian Diabetic Association."

Take a look at some family-loving recipes and compare the substantial reduction in fat and calories. The benefits of cooking meals in our own kitchen go beyond the obvious control we have with healthy ingredients.
Nutritionists remind us that unlike quickly purchasing a fast food or sandwich, the process of combining our own ingredients and watching them transform into a meal, makes us a creator, not just an eater. No wonder mothers say that sharing those creations with their loved ones is so rewarding.